CALDICOT RECOVERY SYSTEMS SUPPLY NEW AND USED RECOVERY TRUCKS.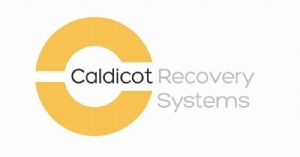 Caldicot Recovery Systems
Recovery Vehicle Sales
Caldicot Recovery Systems supply new and used recovery trucks. We are the sole UK distributor for TEVOR recovery equipment. Tevor have an outstanding reputation across mainland Europe and now with a strong partnership with Caldicot Recovery Systems they intend to extend that into the UK, providing high quality recovery equipment backed up with fabulous customer service.

All recovery products are of the best quality, highly versatile and great value.
Call us today on 0330 22 33 197 or use our Enquiry form: Click Here>>
** Would you like to test the TEVOR equipment ? CLICK HERE to book a FREE 3 day trial!! **
Hi , are you coming to the towshow this year? Please let us know...
You are invited to come and see our equipment at the RECOVERY TOW SHOW 2017!!
Stand A15 -
27th & 28th September



Please click HERE to let us know which day(s) you are attending...

Please note, AVRO does not have any control over the content or functions of external websites. By clicking a link you accept all responsability for any issues that may arise with visiting the external website.