Profile of the Month
Coming Soon
Regular profile of members companies
Norfolk Recovery Service of Norwich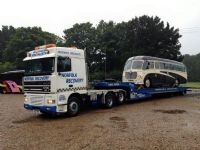 The company is family run and now in its second generation. Our staff are IVR trained and fully police vetted, all staff hold LGV licences and can operate every piece of equipment on the fleet. We have experience in all aspects of recovery, from accidents – forensic investigation.
New member profile—Stars Garage, Rohgh, Cardiff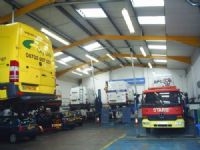 Stars Garage is a family run business that has been established for a number of generations, with years of varying experiences and skills. All staff are fully trained and qualified in various fields of motor mechanics, engineering, computer diagnostics and vehicle logistics.
Our History
In 1970 Smiths Garage was born. Mr Smith opened a garage in Cardiff Central Bus Station in the Hertz Complex.
Not happy with the area, Mr Smith asked his mum if he could use her shop lock-up in Harriet Street, Cathays, Cardiff as a garage. He had to get planning permission to use the site for commercial use - it was granted.
The company grew and expanded into breakdown and recovery, whereby Mr Smith realised he needed a bigger property and thus he rented a garage complex off Newport Road, Cardiff. The two properties were run side by side which opened up opportunities to work for recovery operator companies such as the AA and RAC.
In the 1980's a property in Fanny Street, Cardiff became available and was purchased with the intention of the site becoming an MOT station and bodyshop. Mr Smith gave up the Newport Road site for Fanny Street. In 1995 Mr Smith sold the Harriet Street garage, so as to develop the Fanny Street site. In 2000, Mr Smith sold up the Fanny Street garage and moved premises to a site in Tremorfa, Cardiff.
Over the last 10 years the business has grown and we have now moved to a more modern complex in Dominions Way Trading Estate, Cardiff CF24 1RF.
Our years of experience within this industry helps us take care of all vehicle needs.