AVRO Memorial Book
This is an online version of our AVRO Memorial Book held at AVRO head office, The book celebrates and pays respect to the unique individuals of the recovery industry. Their positive dedication to rescue others in all weathers and helping progress standards and safety for a better future, make us very proud and thankful.
In Memory of
John Gaylard
Croyton Motor Co. Newport
1st January 2013 Coryton Motor Co, Newport AVRO Region 7 Council member
Harry Hakkison
Reliance Recovery. Swanley, Kent
1st September 1935 – 8th February 2015 Founder of Reliance Recovery Swanley, Kent
Eric Cecil Burnham
Suffolk
18th February 2014 aged 70 years
Dennis James Herbert
RIES Engineer
3rd March 2011
Michael William Blamire
Bridge Garage, West Yorkshire / Council Member
25th April 2014 aged 70 years
Mike Parsons
Freeways Motors Ltd, Northampton
15th May 2015
John Fitzpatrick
Fitzpatrick Recovery, Cork, Ireland
16th July 2008 A very supportive colleague of the vehicle recovery industry
Liam Kelly
KFG Ltd, Kilmacanogue, Ireland
27th June 1952 – 3 August 2014 KFG Ltd, Kilmacanogue, Ireland There comes a time we all must part But you left too soon and broke our hearts We know that you are now at peace Our thoughts of you will never cease Too dearly loved to be forgotten
Roy Hammond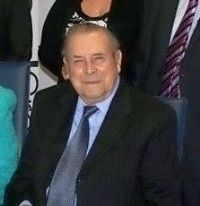 Hammonds of Halesworth, Suffolk
(Arthur William Robert). Died peacefully on January 28, 2014, aged 84 years. Loving husband of Daisy, much loved dad of Derek, Glen, Graham and Carol. Loving father-in-law to Kim, Sally, Jane and Mark. Dearest grandad to Louise, Andrew and Jo, James, Robert, Miles, Helena, Laurence and Mei Lin, great grandad to William. Will be so sadly missed. A true gentleman and pioneer of the motor industry.
Richard Lesley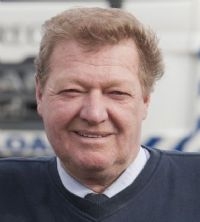 R & S Recovery Services
15th June 1947 to 13th October 2011

A husband and a father who devoted his working life to the recovery industry. He will be missed by us all
Peter Cosby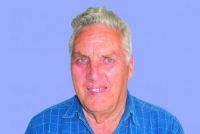 P & D Cosby / Council member of AVRO & Founder of RRRA
19/02/16. Peter was a true pioneer of the recovery industry and very passionate about it, through his life and work. As a council member for Avro and as the founder of the RRRA, He all ways pushed better standard and safety for recovery workers and was a true gentleman. He will be missed by his loving family and a very greatfull industry.
Alex Robb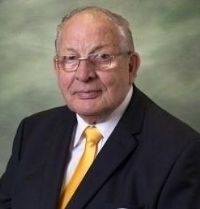 Robb Vehicle Recovery of Bellshill, Scotland / Avro Council member/ Founder of SVRA
Alex was a true gentleman and a great ambassador for the recovery industry. He held numerous positions in the Scottish region and was promoted to Regional Chairman and then National Council Member for Scotland. IN 2007 Alex and a group of operators decided to leave AVRO and form their own independent Scottish Recovery Association for which Alex was elected Chairman. His leadership and guidance along with level headed approach has benefited Scotsman in his industry for more than 50 years. He had been a longtime proponent of safety and training for all in Europe.